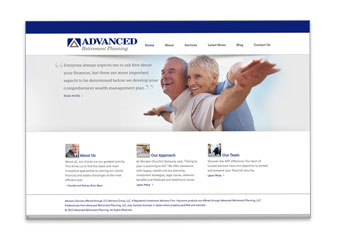 2013 has been a year of change, both for our team at Advanced Retirement Planning and our valued clients. We are pleased to introduce several new advisors and staff members to further our ability to serve our customers with innovative approaches to resolve financial challenges.
Here at Advanced Retirement Planning, advisors and clients are long-term partners and friends. We build personal relationships and a comprehensive financial plan to implement strategies that put your needs first. Every client has unique needs and each concern is addressed with equal focus and importance.
Our team upholds exemplary customer service standards and will seek to keep you informed with up to date legal regulations and financial tips on our blog. We hope that you will gain valuable knowledge and insight about ARP and the possibilities for your finances.