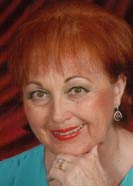 With nearly 30 years' experience in financial services and licensed in Texas, Oklahoma, Indiana, and New Hampshire, Kym focuses upon secure retirement planning for today's retiree, and those nearing retirement with a commitment to excellence in service and results for each client.
Kym's expertise in financial services comes from founding and operating retail and wholesale mortgage companies, financing commercial and development real estate, Mortgage Loan Officer at a bank, and managing a regional nationwide insurance & securing office. She now focuses all her knowledge and strategic planning on families.
Whether it be helping people with asset protection preserving wealth for future generations, income planning for healthcare costs and surviving spouses, Aid & Attendance for Veterans, Kym offers a valuable collaborative team effort combing financial planning, elder law, elder care and estate retirement solutions.
Kym is highly involved in the Walden community north of Houston, TX and is known for her commitment to helping others, both in her professional capacity as well as socially with her involvement in Folds of Honor, Walden Community Church, Ladies Association of Walden, Walden Social Network Walden Ladies Golf and The Walden Follies.
Contact us for a complimentary appointment today.