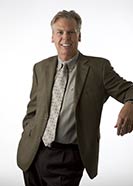 Jonathan C. Illig
Advisor
Offering 20 years of experience and expertise in retirement income planning, Jon focuses his practice in helping retirees, and those retiring soon, achieve retirement income security. What is retirement income security? It is knowing that your income will last as long as you do in retirement, no matter how long you may live.
Jon believes that for most Americans, successfully navigating the "economic storms" that will occur during retirement takes the right balance of risk-based assets and income, and secure assets and income. Jon uses a proprietary process that he developed to determine the best asset balance for you based upon what you actually need and want to spend in retirement, not based upon vague and theoretical "rules of thumb" that have little real world application to most people.
Jon is well-known nationally amongst professional advisors, having trained and assisted hundreds of financial professionals in retirement income planning concepts; in this regard he is considered "the advisor to advisors" regarding the technical aspects of retirement income planning. Jon writes extensively for the professional advisor community, and routinely conducts training for other professional advisors.
Jon is a Series 65 licensed Investment Advisor Representative and as well as a licensed insurance professional.
Prior to entering the financial services field, Jon served for 10 years in the U.S. Army. Jon and his wife Carmen have three adult children and three grandchildren and reside in Fountain Hills, AZ.
Contact us for a complimentary appointment today.